Tuku mihi Free Printable Card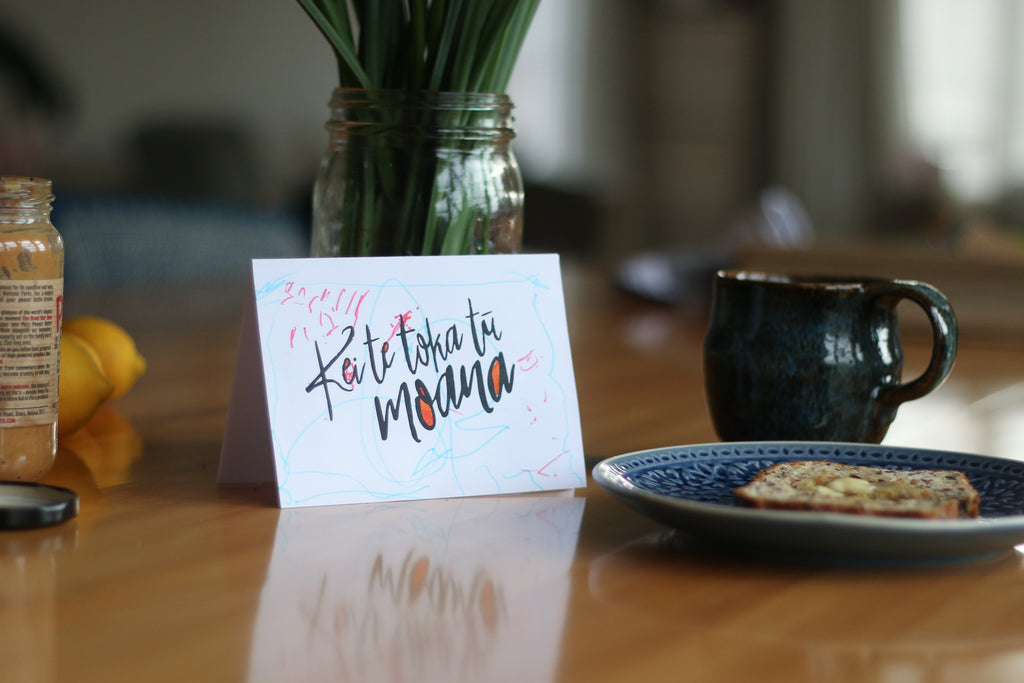 'Kei te toka tū moana- mei kore ake koe?'
Loosely interpreted, this card reads:
'To the rock in the ocean who withstands storms - Where would I be without you?' This card is a free rauemi created in collaboration between Reo Māori Mai and Aho Creative- two Kāi Tahu whanaunga who have dreams of weaving reo, design and te ao Māori into everyday whānau life, in fun, practical and beautiful ways. Just head over to our website 'Rauemi/Resources' Page and download the files to print.
We'd love for you (and your tamariki) to decorate and personalise these cards, so dig out those felt tips, water colours, crayons or collage it up. We think these cards would look great alongside some tea and toast, a perfect koha. Ahakoa he iti - he iti nā te aroha, given of love.
Tag us in your creations with #Ahomai or post to our FB page, and share these free rauemi far and wide. This free resource contains two formats. Page 1 can be printed single sided and folded into a card. Page 2 and 3 can be printed on reverse sides and folded in half. Please ensure that your print settings are 'actual size' and not 'fit to page'.