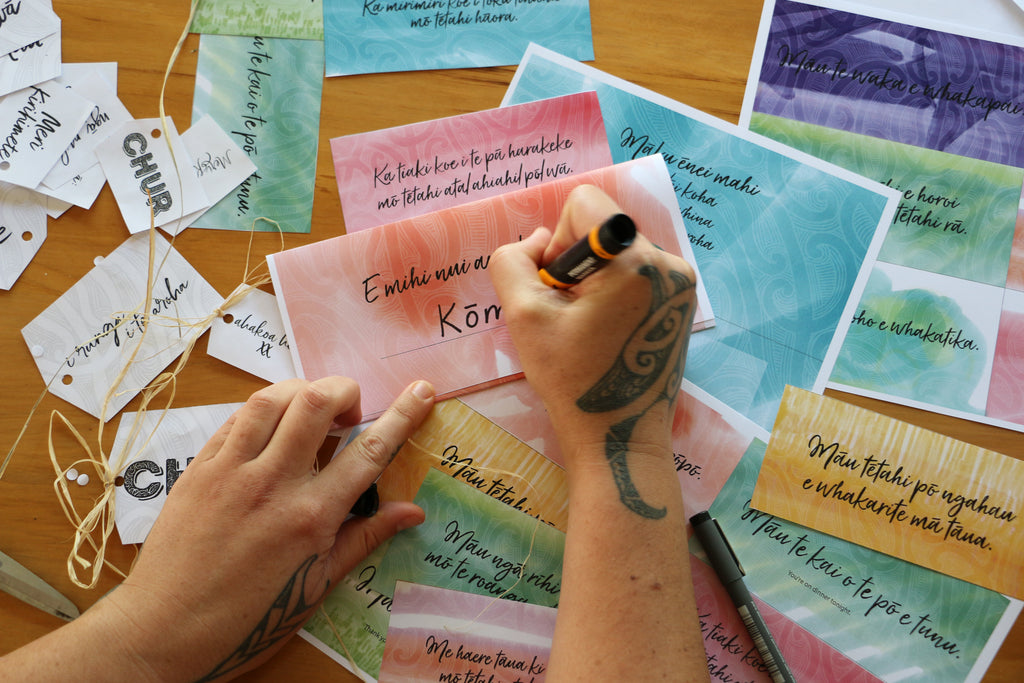 T
he silly season is upon us and we know how intense this time of year can be.
So in the spirit of giving - and in the hopes of easing some of the pressure - we got together again with our friends at Reo Māori Mai and we've put together a couple of printable freebies we think you might like. 
The first is a set of gift tags. A few of these are Christmas specific, but the others can be used for any koha you're gifting at any time.
The second is a set of vouchers - we wanted to think of ways to show or give love that don't cost anything, and we think these whakaaro will resonate with you too.
We've got one version of vouchers in te reo Māori only, and another bilingual version too.
We have full colour and black and white versions for each printable - giving you the option to go with the colours that we love and think of with raumati/summer, or allowing you to add your own style if you'd like.
We've also added some blank vouchers so you can add your own sentiments.
Whichever style you choose, either way we'd love to see your whakaahua/pictures of the gift tags and vouchers in your kāinga/home - so make sure you tag us and add #AhoMai  
Ps. these resources are free for whānau and friends to use, but are not allowed to be used or reused commercially. Aho Creative Ltd and Reo Māori Mai Ltd assert their copyright over these rauemi.