The Whakapapa of our Cotton (Part 1/7) The Cotton Fields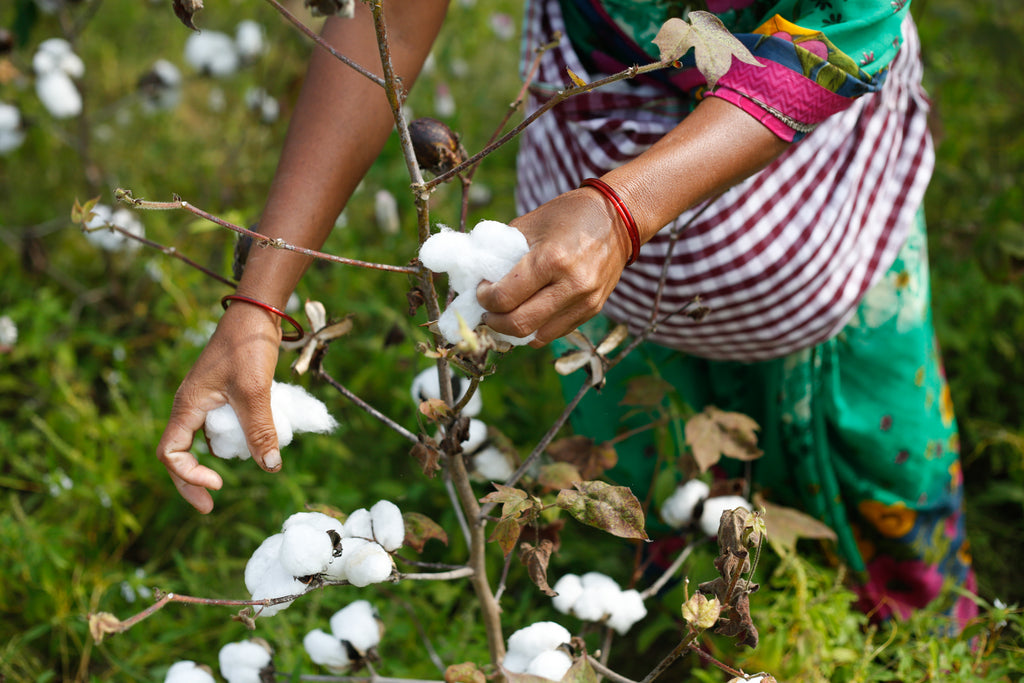 Understanding the whakapapa of the pieces we make is at the heart of our business. It is our understanding that as we look to the world from a Māori lens, it is one of relationships, connection, whakapapa, whenua, place and people.
As we create taonga to serve our whānau and live in our homes, adorned with designs that speak of whakapapa (genealogy and belonging) and hononga (connections), we felt that it was imperative we understand the origins and whakapapa of the fabrics themselves. This set us off on a journey- from understanding the importance of the cotton seed, the communities that grow these crops and depend on it for their livlihoods, to learning about the whenua on which it grows, and why different approaches to farming are critical for the future of these whānau as well as Papatūānuku.
This is part 1 of the journey: The cotton growing in the field.